---
Welcome to the Fort Nathan Hale and Black Rock Fort WEB Site
Fort Nathan Hale is open for the 2023 Summer Season. Wednesday-Sunday 10AM-4PM
Fort Nathan Hale and Black Rock Fort are located in New Haven, CT. These facilities played roles in the American Revolution, the War of 1812 and the Civil War. This web site is dedicated to those heroes that served during those and subsequent conflicts, the many volunteers who have worked diligently to restore, maintain and manage the site and its activities, reenactors who bring history to life and the many visitors and supporters of this historic landmark.
If you require a private tour of the Forts, contact number is 203-469-3441.
---
Fort Nathan has been selected to receive the Blue Star Memorial plaque to honor a location of a battlefield.
Please click on this link for more Information.
---
Are you looking to rent a pavilion at Fort Hale Park?
Fort Nathan Hale does not offer pavillians for events. Fort Hale Park which is adjacent to Fort Nathan Hale and other parks in the city do offer event paviians. Please visit the following New Haven Parks page for more information.
https://www.newhavenct.gov/gov/depts/parks/facilities/pavillions.htm
---
Landmark and Historic Site
Fort Nathan Hale was declared a Landmark and Historic site by the New Haven Preservation Trust, the first site so recognized in New Haven. In 1970, Fort Nathan Hale was placed on the National Register of Historic Places by the Department of the Interior thus granting national recognition of this historic place.
---
Fort Nathan Hale Restoration Projects, Inc.
Fort Nathan Hale Restoration Projects, Inc., a non-profit organization, was established in 1967 by a group of concerned citizens interested in restoration and preservation of Fort Nathan Hale, which was dedicated on July 5, 1976.
Through the efforts of the FNHRP, funds are raised annually to maintain, staff and promote the facility. Monies are raised by: membership; open to all who share concern for the need to preserve our historic links with the past for the benefit of the present; special events; grants and donations.
Fort Nathan Hale Restoration Projects, Inc.
P.O. Box 1981
New Haven, Connecticut 06533

info(at)fort-nathan-hale.org

---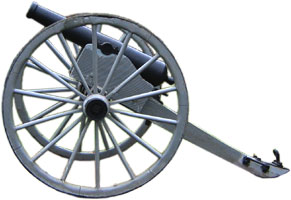 Location
36 Woodward Ave, New Haven, CT
Directions
From New York area: Take I-95 North to Exit 50. Right onto Woodward Ave. Follow signs.
From Hartford area: Take I-91 South to I-95 East. Exit 50. Right onto Woodward Ave. Follow signs.
From New London Area: Take I-95 to New Haven. Take Exit 51. Go left onto Woodward Ave. Follow signs.

---
General Information
The Visitor Center is open from Memorial Weekend to Labor Day. Wednesday-Sunday
10-4. Admission Free.
Information Booth on Premises where historical booklets explaining the forts are available as well as self-guided tour brochures.
---
Fort Nathan Hale Restoration Projects, Inc.
P.O. Box 1981
New Haven, Connecticut 06533

info(at)fort-nathan-hale.org

Copyright © 2001-2018 Fort Nathan Hale Restoration Projects, Inc., All Rights Reserved. Last Modified: June 16, 2023
WEB hosting and publishing services provided by: Jacob Epstein
Hosting at:


---